Lara range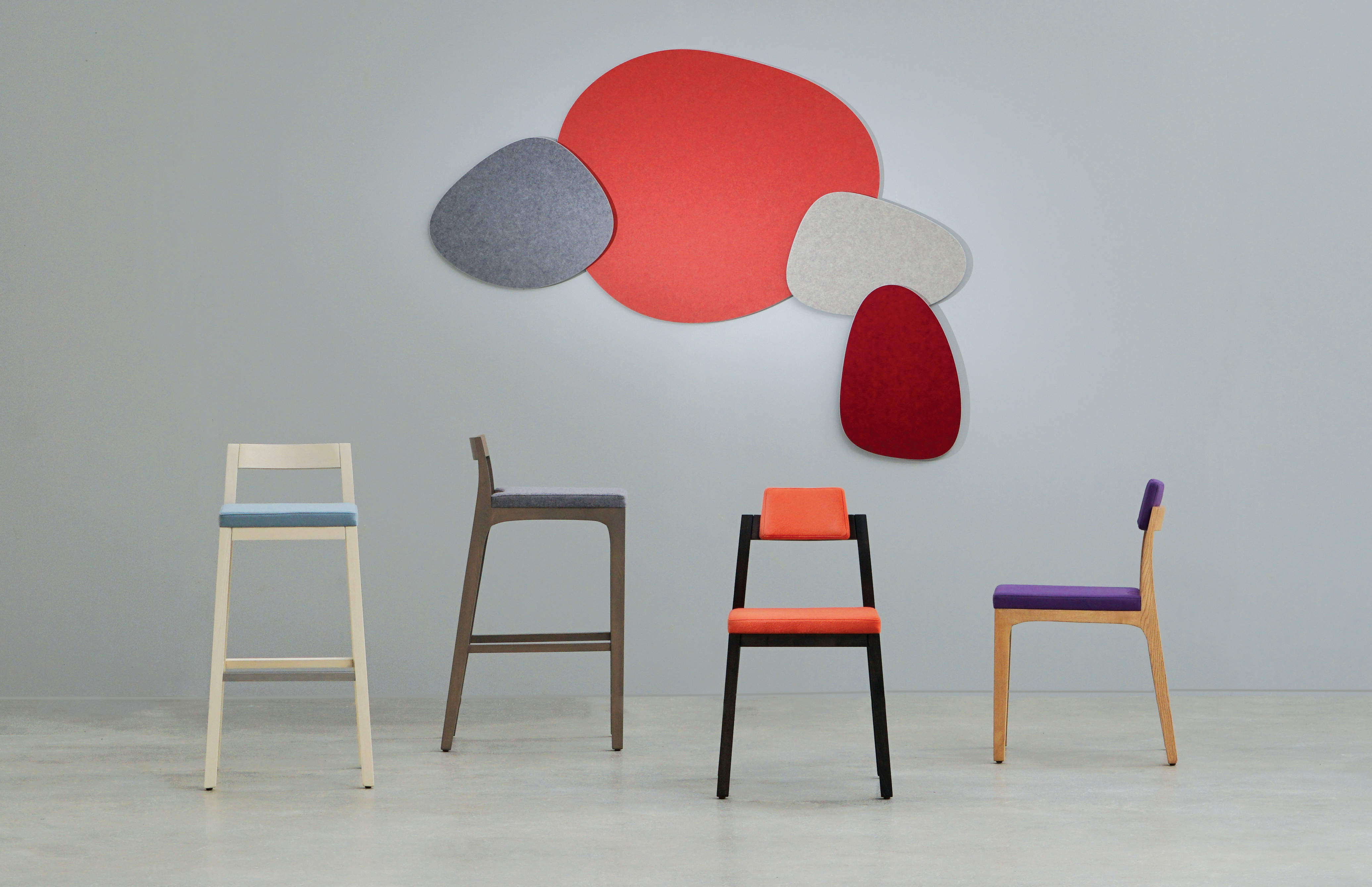 Smooth curves, with a great combination of fabrics and wood make it a serious solution for contract projects.
The back component while securing the comfort helps the wood remain low characterising this essential design.
Lara, presented as a curvy and comfy armless chair and a bar stool, is a classic yet modern design emphasising the beauty of natural wood.
Specifications
Dimensions
540W / 470W x 570D x 830H / 970H