Klover Range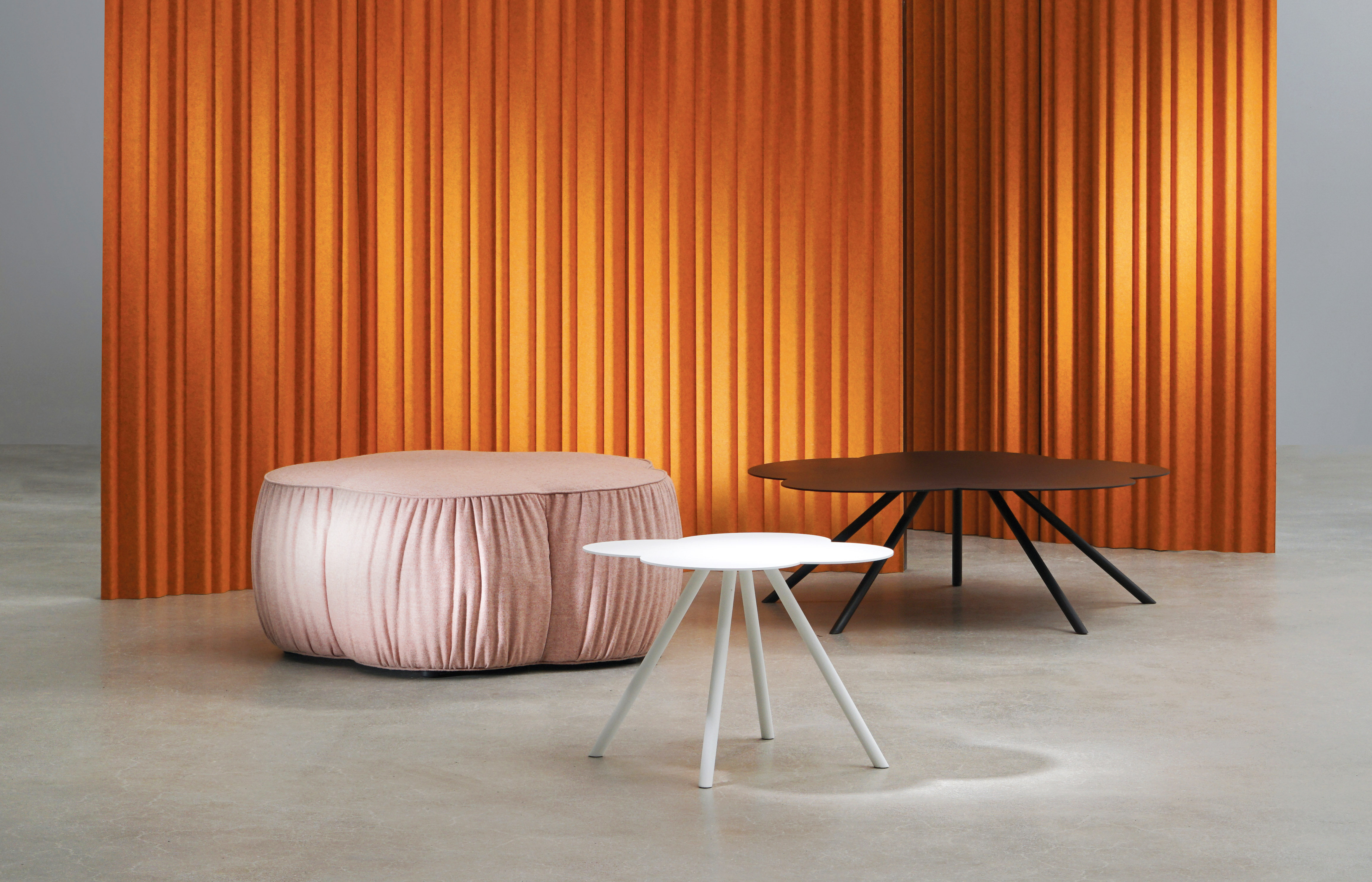 Klover brings emotion to upholstered furniture and from the organic design of Klover, there arises a unique form of Nature.
Klover is a collection of stools conceived as a complement for environments, that enables the creation of common places in collective spaces.
This can be used in a multitude of environments. The soft crinkled upholstery gives it that snugly feeling, where the hard edges of the table offer a nice contrast.
Specifications
Dimensions
580DIA / 1080DIA x 450H