Flip Top Table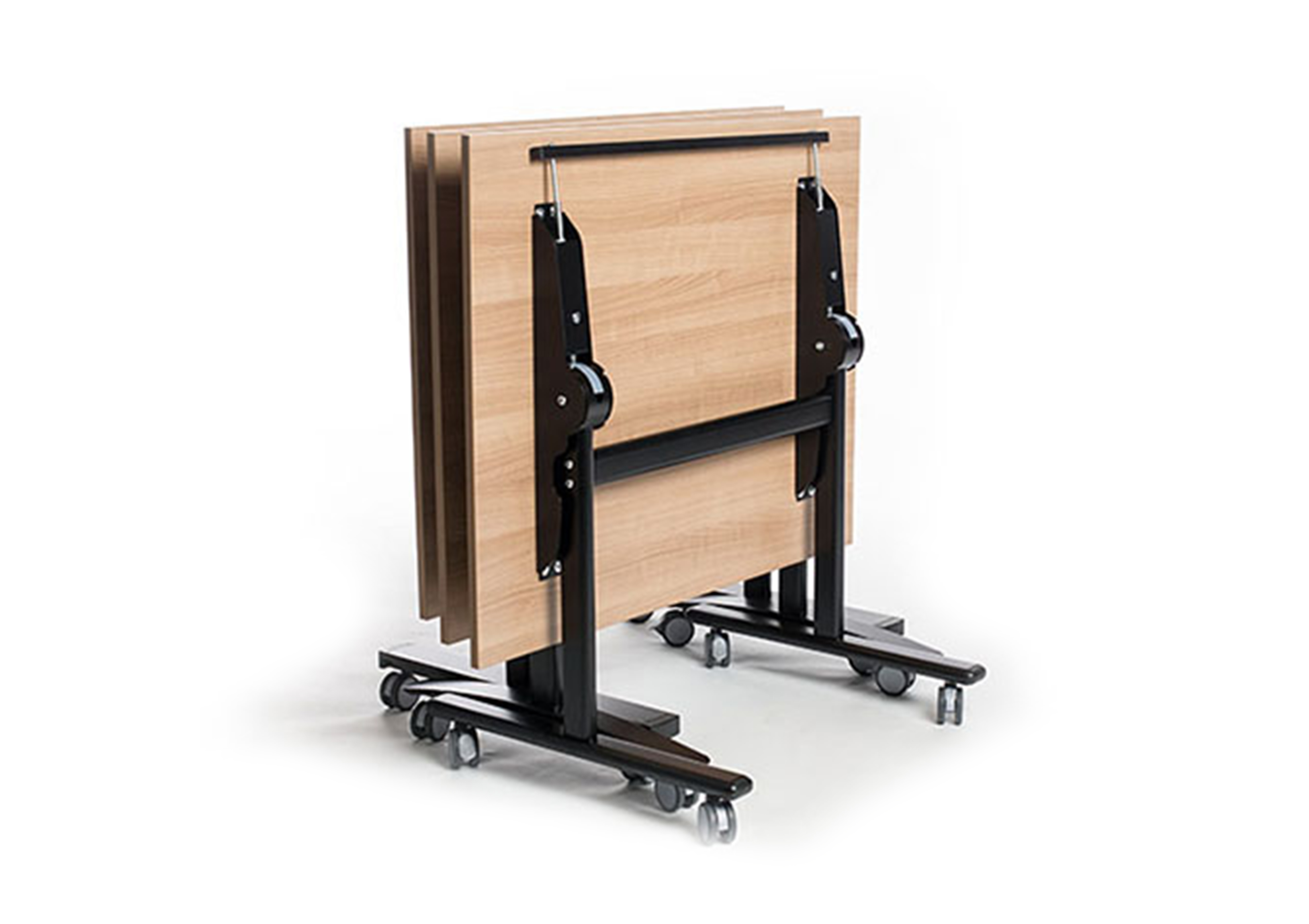 Practical and highly accessible these well made tables are
perfectly suited to large number events or meetings.
They provide stability, which is second to none, and allow for endless configurations.
Easy to operate – the table tops lock easily and safely and hold heavy loads over a wide surface area.