Ahrend Qabin Chat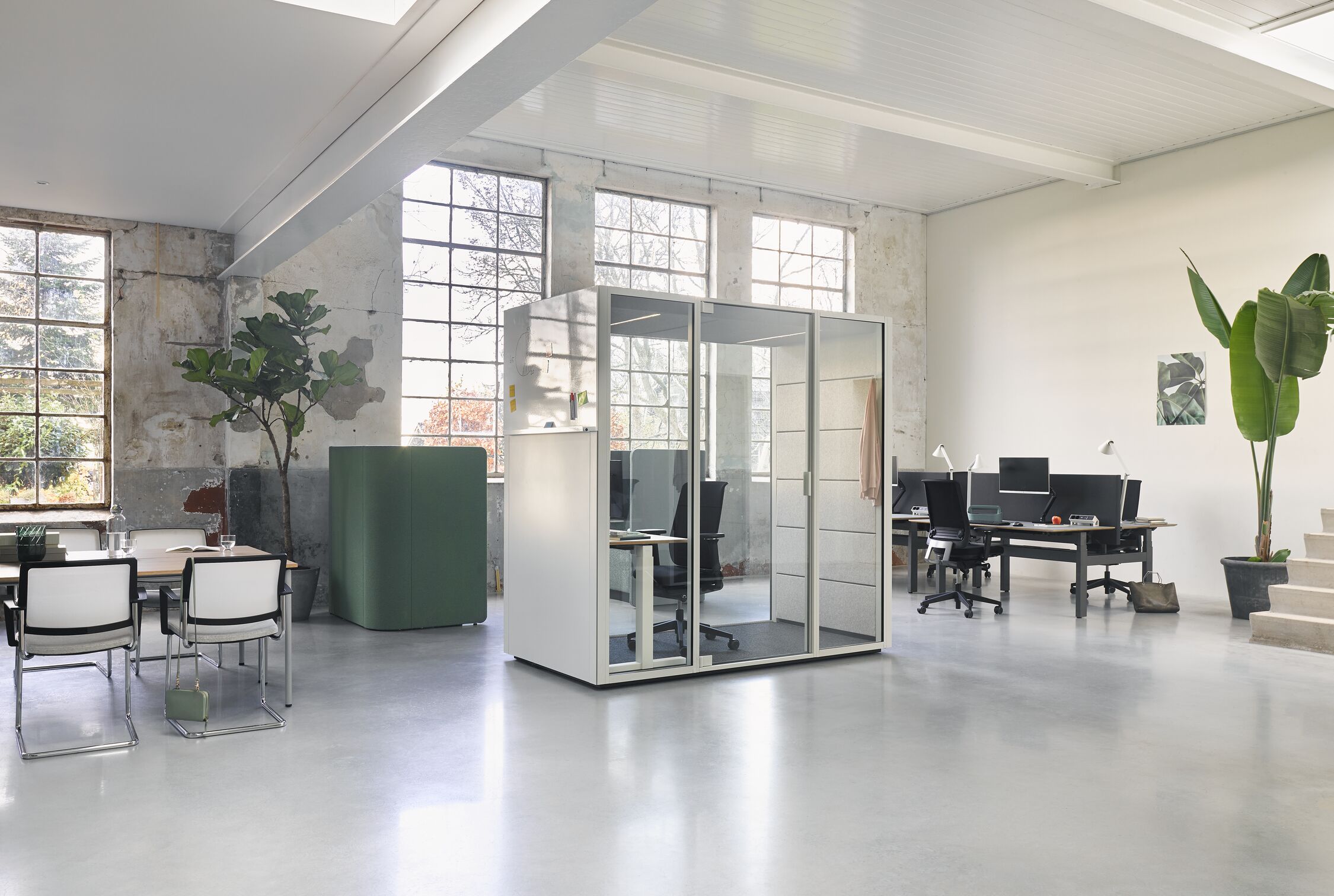 The Ahrend Qabin collection is a new booth range that facilitates every activity: whether working with others, concentrating or video calling. The Call and Chat are ergonomic workspaces that promote vital and comfortable working and are available in a range of configurations that best suit your organisation.
Ahrend Chat is the ideal place to isolate yourself from a noisy workplace for a meeting with colleagues or clients, or to concentrate on your work. This more spacious box provides every facility you will need. The glazing allows you to stay in contact with your surroundings while also staying removed from the rest of the office. The height-adjustable desk enables you to work while seated or standing and the booth provides the optimum balance between acoustics and ventilation, which can be adjusted to your preference.
Acoustics  
Minimisation of ambient noise
Ventilation  
Sufficient for 1 complete air refreshment per 1 minute 
Ergonomics 
The shelf can be set at two different heights, sit or stand
The Ahrend Qabin, with its high level of sound insulation, has a total speech level reduction of 27.3 dB, i.e. class B according to the new ISO 23351 standard.