Ahrend Qabin Call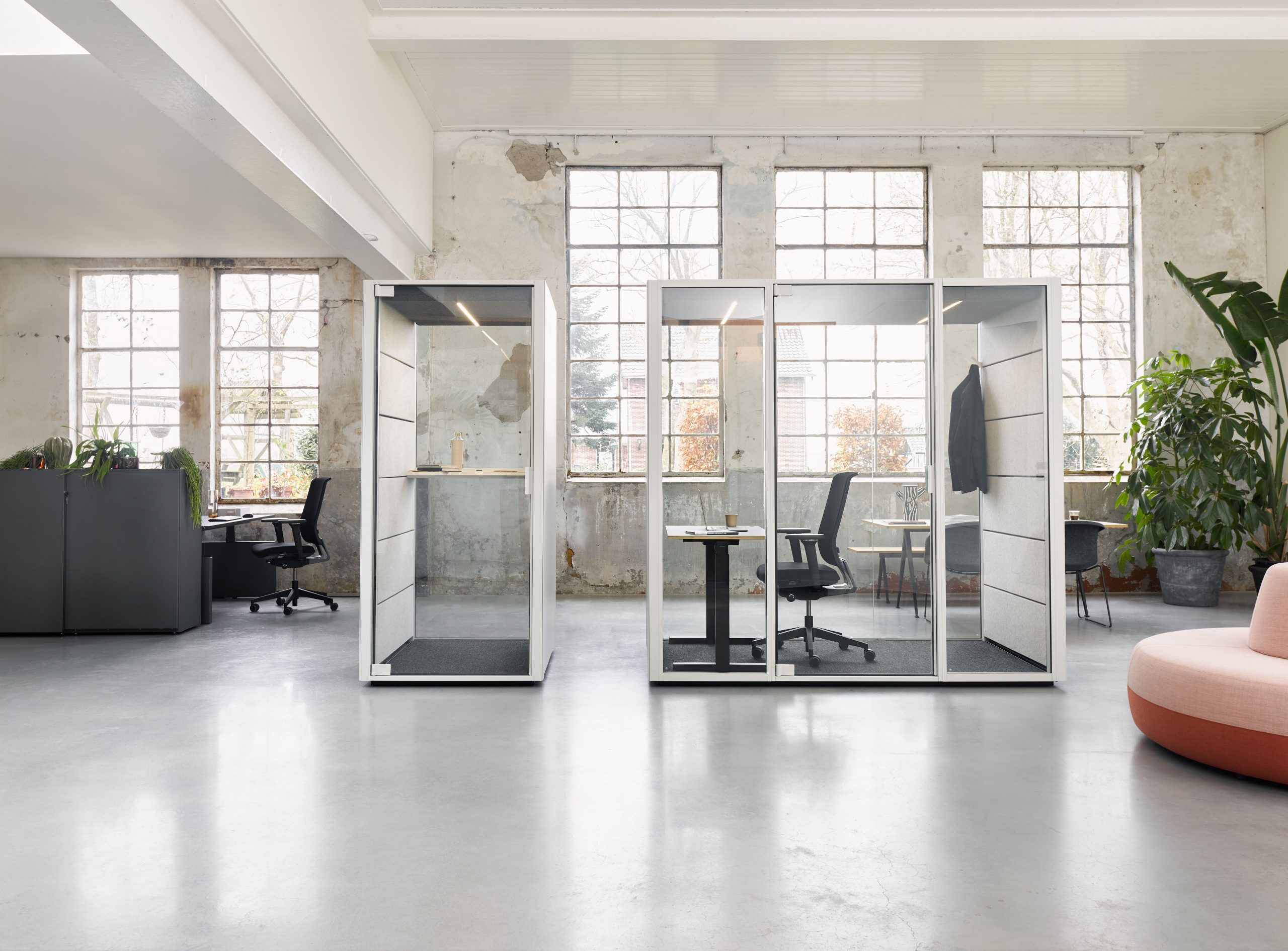 The Ahrend Qabin collection is a new booth range that facilitates every activity: whether working with others, concentrating or video calling. The Call and Chat are ergonomic workspaces that promote vital and comfortable working and are available in a range of configurations that best suit your organisation.
Ahrend Qabin Call is the ideal place to focus on a phone or video call. This box lets you create space for silence in any work environment, open or otherwise. There is sufficient space inside for a chair or stool so that you can comfortably use the box for a longer period of time.  The booth provides a flexible work environment with no major changes needed and moves with the changing office environment: easy to move around on the optional castors.
Acoustics  
Minimisation of ambient noise
Ventilation  
Sufficient for 1 complete air refreshment per 1 minute 
Ergonomics 
The shelf can be set at two different heights, sit or stand
The Ahrend Qabin, with its high level of sound insulation, has a total speech level reduction of 27.3 dB, i.e. class B according to the new ISO 23351 standard.